Five Unconventional Marketing Tricks to Scale Your Business
You won't succeed by doing the same thing over and over. Marketing nowadays is much more than just SEO or conversion optimization. What worked five years ago is not as effective today since the marketing tactics have evolved. Everyone now knows about the traditional marketing tactics, and therefore, the competition is fierce.
Only one thing can set you apart, which is thinking outside of the box. Being creative and testing new things can lead you to discover new marketing tactics and scale your business. 
Below are our favorite and unconventional marketing strategies that work! 
1) Interact with your target audience
Most people do marketing using the data from the internet. But it is not sufficient to understand the customers in-depth since it is only the tip of an iceberg. If you want to reach the next level, you have to push past your comfort zone and talk directly to the buyers. 
Interacting with them via a phone call or a Zoom meeting will make you understand them better. You would know their interest, likes, and who they are.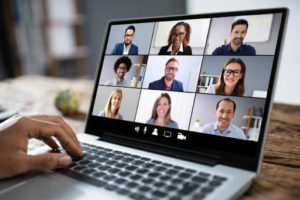 The best way to get started is through LinkedIn and Facebook groups. Both platforms have groups on any topic imaginable, and you can easily find one with thousands of members. 
You can use these groups to analyze and interact with your target audience about your subject matter. Make great relationships with like-minded people, conduct meetings, and make calls. This tactic is great for marketers who love interacting with people. 
Another great option would be to explore forums regarding your niche with the help of Google. For instance, if you were selling a weight-loss product, you can search weight loss forums. Public forums like Reddit and Quora could be your way forward. 
2) Host a podcast
Podcasts have been popular in recent years. Millions of people from all over the world tune in to consume content daily. Podcasts are categorized into different niches that help you connect with your target audience. However, due to the stiff competition, you might find it hard to penetrate the market. 
To penetrate the market, you can invite a high-profile guest to your podcast. It will make you stand out from the rest and will boost the traffic. From then on, it is all about staying persistent and focused by reaching out, selling your story, and leveraging. 
3) Make sign-ups easy
When you make the visitors go through a mundane sign-up process to register, the number of conversions will fall. Users are reluctant to do that to save their time. In the modern-day era, signing in through social media accounts like Facebook, Twitter, and Google is the trend. 
It allows people to register in just a few seconds rather than inputting an email address and setting passwords. Adopting this tactic will boost your sign-ups and save users time. 
Stats have shown that it can boost conversions by 91%! Similarly, using the term "login" instead of "signup" can increase it by 20%.
4) Create an enjoyable quiz
One of the proven strategies is users responding to engaging quizzes that make them feel involved. Most companies post the regular boring stuff instead of getting creative with their posts. Users will love to participate in an entertaining quiz rather than scrolling past the dull content. 
Digital marketing is all about interaction and engagements. A quiz is a perfect way to get creative and deliver something new. They help increase your lead generation and thus revenue. Try not to make it too long, and make sure to use colorful pictures as well. 
5) Launch a referral program
A referral program will develop your following very quickly. This concept will allow your existing customers to advertise your product. And in return, they get a certain percentage of the profit. 
Referral programs are still uncommon. But they can be critical for your business. Stats show that 92% of consumers trust personal recommendations compared to any other form of marketing. 
It will also help you expand your customer base and increase your sales significantly. The good news is you can easily set up a referral program using the Ambassador tool. 
Final thoughts
To become a top marketer, you have to step out of your comfort zone and try unconventional tactics. Take small steps and trust the process. Success will arrive slowly but surely.