The growing ease of business has enabled young entrepreneurs to start their ventures. Starting your business can be a huge step that requires a lot of attention and investment. Young entrepreneurs often ignore some principles when starting their business. And therefore, face many problems as the company progresses. 
To help you out, we have prepared a list of 5 important steps that every young entrepreneur must take before starting a venture.
1. Make a business plan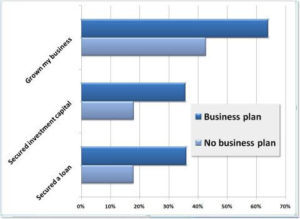 Establishing a business plan is like providing a platform to your business. It includes detailed information that is necessary for business growth.
A plan enables entrepreneurs to set objectives and make critical decisions for the future. It shows you and stakeholders a direction to where it is headed. A business plan helps prevents big mistakes as it allows you to spot these mistakes before they arise. 
It is also necessary for attracting investors. They would be likely to invest in a business with a clear set of goals and a plan to reach them. Similarly, employees can also use this plan to understand the ambition and long-term understanding of your firm's objectives. 
It is evident and proven that entrepreneurs with a business plan are likely to be successful than ones without a plan. 
Now that you know the importance of a business plan, you can use the guide here to write your business plan.
2. Prepare for risks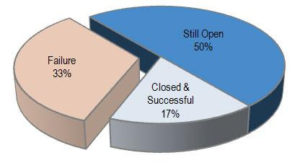 No business guarantees success even if you do everything right. When you start a business, always calculate your risks. Whenever you start a business, you should realize that you are putting your money or investor's investments at stake. 
Being successful requires a lot of dedication and some luck. As a young entrepreneur, you might have to invest your leisure time in your business which most young entrepreneurs are reluctant to do. 
New ventures can be risky, and this is why you should be ready to make sacrifices and embrace risks. Taking your business out of the survival zone is the first step towards a profitable business.
3. Know your market
Rushing your brand to get into a market can have drastic effects on business. Lack of knowledge of the market is one of the most common reasons why some young entrepreneurs fail. Before launching your business, detailed market research is necessary, which will help you find your target audience, pricing strategy and know competitors.
The better you understand your market and product, the less are the chances of a failure. You also have to look out for competitors and have a USP ( unique selling point)
4. Seek mentorship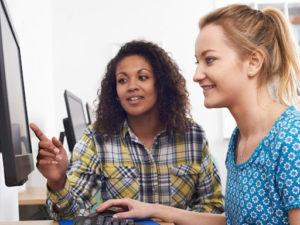 As a newbie, you might find it hard to understand everything about setting up a business. There might be some questions and quarries looming inside your head. Enterprise requires a lot of skills you might not be familiar with, and this is where the mentor comes in. 
There are many platforms from where you can get the help of a mentor to expand your knowledge and learn from their experience. Mentors will provide you with helpful information and tips you can use to grow your business. 
Sites like LinkedIn have thousands of successful mentors, and you can follow them or hire them for their time.
5.  Prepare for a new journey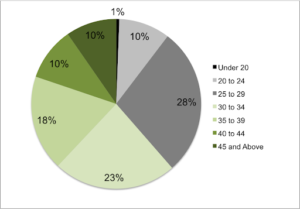 The figure shows the percentage of entrepreneurs entering at different ages.
Your venture will be a journey that will teach you many lessons along the way. Do keep in mind that it won't be a smooth process but with many ups and downs. Learn from the mistakes and adapt with time. Staying adamant is one of the qualities every young entrepreneur should possess. 
Along with being reluctant, you should always keep improving yourself. Listen to the advice others give you and expand your knowledge by reading books. Try to learn something new every day, and it will enable you to perceive other's views. 
As a leader, you should always be humble as people will look up to you. Always remain humble even if your business takes off. Compassion often lacks in young entrepreneurs. 
Final thoughts
You may always hear that startups require a lot of hard work and ambition. While this might be true, one should know when to relax. Often young entrepreneurs ignore the health factors and overwork. It is a dangerous long-term approach as it can cause specific health issues. Therefore, it is crucial to set time to relax and work limited hours.