With marketing automation, you can quickly identify potential leads and target them with personalized messages that are more likely to convert them into customers. In addition, you can use marketing automation to nurture your leads and keep them engaged with your brand until they are ready to buy.
If you are not using marketing automation, you are missing out on a powerful tool that can help you generate more leads and close more sales. If you want to boost your lead generation efforts, consider using a marketing automation tool.
If your business isn't using the best marketing automation tools to boost lead generation. In that case, you're missing out on a significant opportunity.
Marketing automation can help you nurture leads, convert them into customers, and keep them coming back for more. But without the right tools in place, it can be challenging to get the most out of your marketing automation efforts.
That's why choosing the right marketing automation platform for your business is essential. There are a lot of different options out there, and not all of them are created equal.
To help you find the best platform for your needs, we've compiled a list of the top 8 marketing automation tools. So, let's get it!
1. Leadfeeder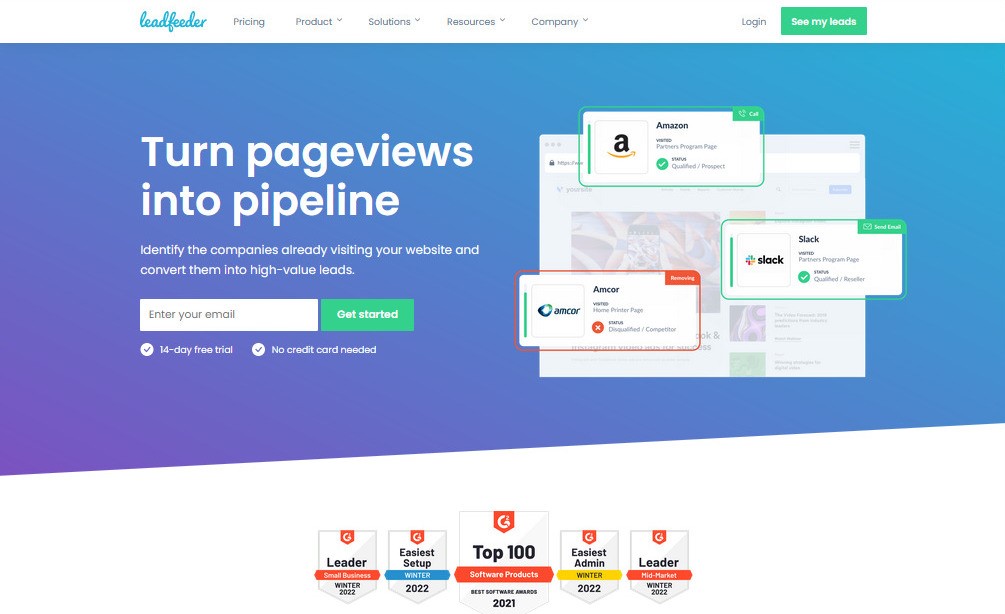 Leadfeeder is a B2B lead generation software that identifies the companies visiting your site, how they got there, their behavior, and their intent to purchase. It allows you to see which companies are interested in your products or services so that you can reach out and close more deals.
Leadfeeder also provides valuable insights into your website traffic, including which channels drive the most leads and where you should focus your marketing efforts. Additionally, Leadfeeder can help you identify potential customers visiting your competitors' websites.
Pros
Friendly and competent customer support
Easy to use and reliable
Perfect for tracking leads on a website
Provides accurate data about visitors
Cons
Not ideal for big enterprises
A little tricky pricing
2. Buffer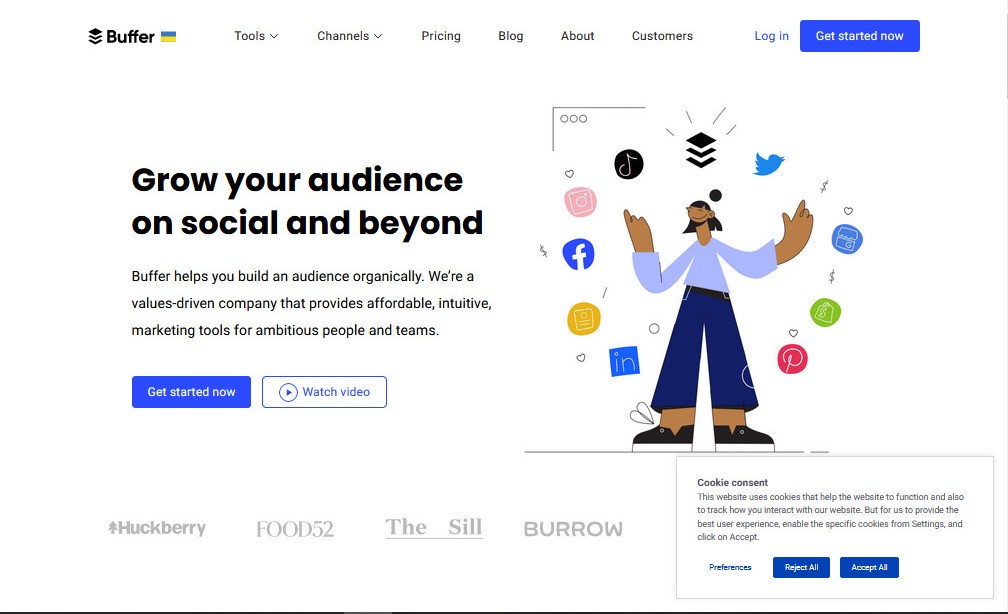 Buffer is a powerful marketing automation tool that can help boost your lead generation efforts. It is designed to be accessible and effective for small social media teams and businesses. Buffer makes it easy to create and post successful social media content with everything you need to get started in one place.
Buffer provides users with a suite of tools to help them better plan, publish, and measure their social media content. These tools include a calendar, content recommendations, and analytics. With these tools, you can more easily create timely and relevant content for your audience. Additionally, Buffer's insights and reporting capabilities can help you track your progress and identify areas for improvement.
Pros
Simple setup process
Ideal for complex social media teams
Free account available
Reasonable lower-end packages
Cons
No support via live chat or call
Lacks cloud integration
3. ActiveCampaign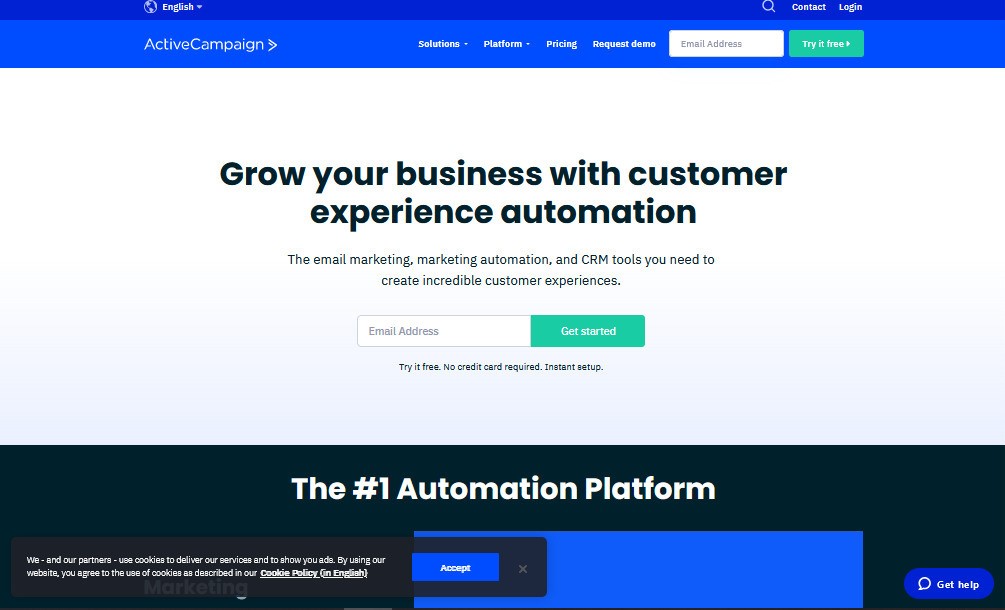 ActiveCampaign is a powerful email marketing tool allowing businesses to automate their marketing efforts. With ActiveCampaign, businesses can create sophisticated email marketing campaigns that target specific audiences and deliver highly personalized messages.
Additionally, ActiveCampaign's automation capabilities make it easy to manage and track the results of these campaigns, allowing businesses to see which strategies are working and which need to be tweaked. ActiveCampaign is a precious tool for any business that wants to take its email marketing to the next level.
Pros
Extremely powerful yet easy-to-use
Great deliverability
Offers free migration account
Provides thorough reporting
Cons
No free plans
Doesn't allow reviewing after sending emails
4. MarketingCloudFX
MarketingCloudFX is a powerful marketing automation tool that can help boost lead generation for your business. With this platform, you can track your marketing performance, conduct industry research, calculate ROI, and make strategic decisions to improve your overall marketing strategy.
Whether you're looking to increase brand awareness or drive more sales, MarketingCloudFX can help you reach your goals. Contact us today to learn more about how we can help you take your marketing to the next level.
Pros
Intuitive dashboard
Simplified CRM integration
Offers customizable CTAs
Safety assurance
Cons
No free versions
A bit too pricey
5. Customer.io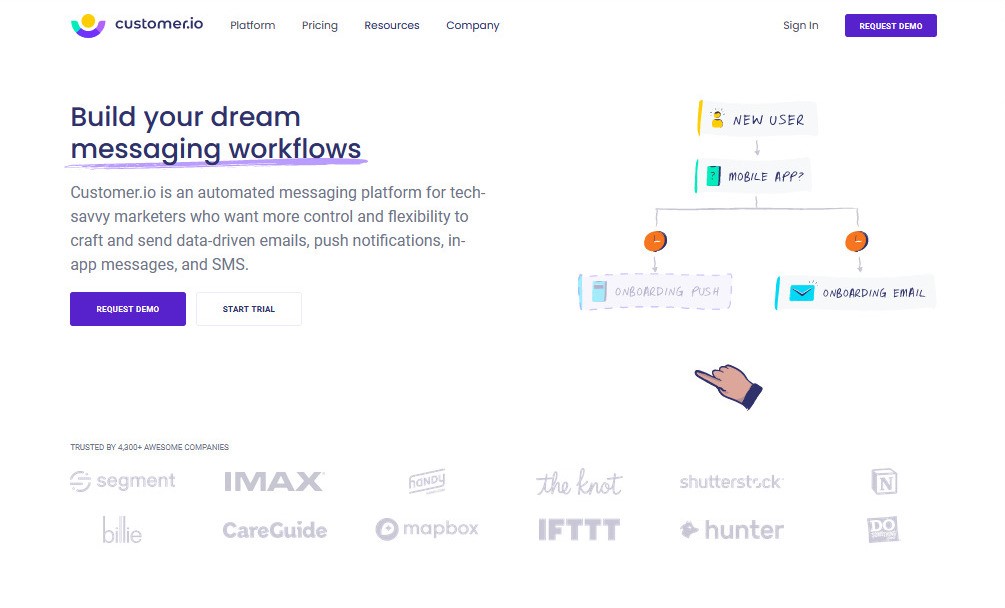 Customer.io is an automated marketing platform that allows users to create and send data-driven emails. The platform gives users more control and flexibility over their email campaigns, targeting specific customers and leads with laser precision. Customer.io also offers a wide range of features that make it easy to track results, optimize campaigns, and scale email marketing efforts.
If you're looking for a top-notch marketing automation tool to help boost your lead generation, Customer.io is worth considering. With its powerful data-driven email capabilities, it's easy to see why so many businesses rely on this platform to drive their marketing initiatives.
Pros
Automated messaging campaigns
Good backend data
Eases workflow
Ideal for technical marketers
Cons
Lacks customer support
A lot of development is required for the initial setup
6. CRMROI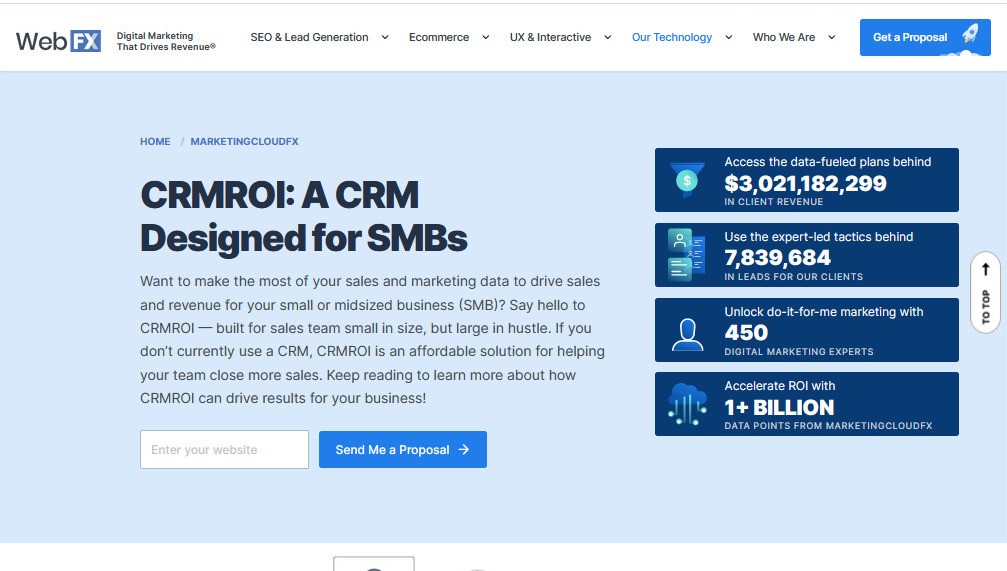 CRMROI is a cutting-edge marketing automation tool that helps businesses boost their lead generation efforts. By tying together proprietary marketing data with best practices in lead management, CRMROI makes it easier for companies to get the most out of their sales and marketing data.
With CRMROI, businesses can quickly and easily create targeted campaigns, track leads through the sales process, and measure the ROI of their marketing efforts. If you're looking for a way to take your lead generation efforts to the next level, CRMROI is the answer.
Pros
Good for small teams
Easier to tie marketing sales together
Affordable
Lead scoring and qualification tools
Cons
7. Hootsuite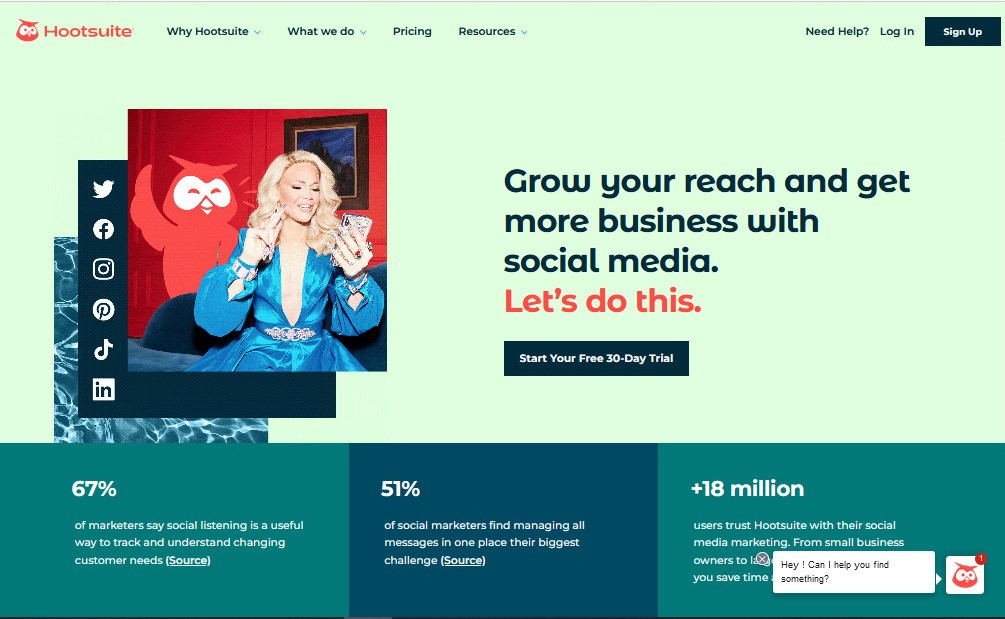 Hootsuite is a social media management platform that helps businesses grow their online presence across multiple channels. With Hootsuite, you can connect and manage all your social media accounts in one place. It saves time and effort while getting the most out of your social media campaigns.
The platform also provides powerful analytical tools to help you track your progress and measure your success. Whether you're just starting social media marketing or looking to take your campaigns to the next level, Hootsuite can help you achieve your goals.
Pros
Offers more than 150 applications
Free version
Engages audience through multiple social networks
Allows third-party integration
Cons
Lacks advance automation
Customer support could be better